The Blue Pig Gallery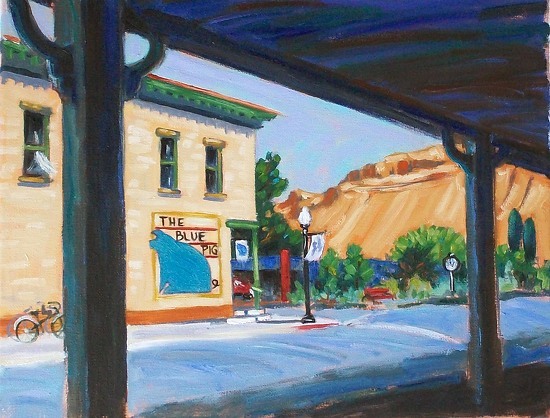 "Your Destination Gallery"
Welcome to The Blue Pig Gallery, located in downtown Palisade, Colorado. Our collaborative gallery displays
an exciting and eclectic range of art including paintings, sculpture, photography, glass, fiber, and more.
Our gift gallery, The Piglet, contains a variety of affordable art such as
jewelry, scarves, cards, ceramics, and glass.
The Blue Pig Gallery
Open Tuesday - Saturday, 10 am - 5:30 pm
Sunday, 10 am - 5 pm
PO Box 94
101 W. 3rd Street, Palisade, CO 81526
(970) 464-4819